Ex-Porsche racer is guest of honor in prestigious Connecticut shop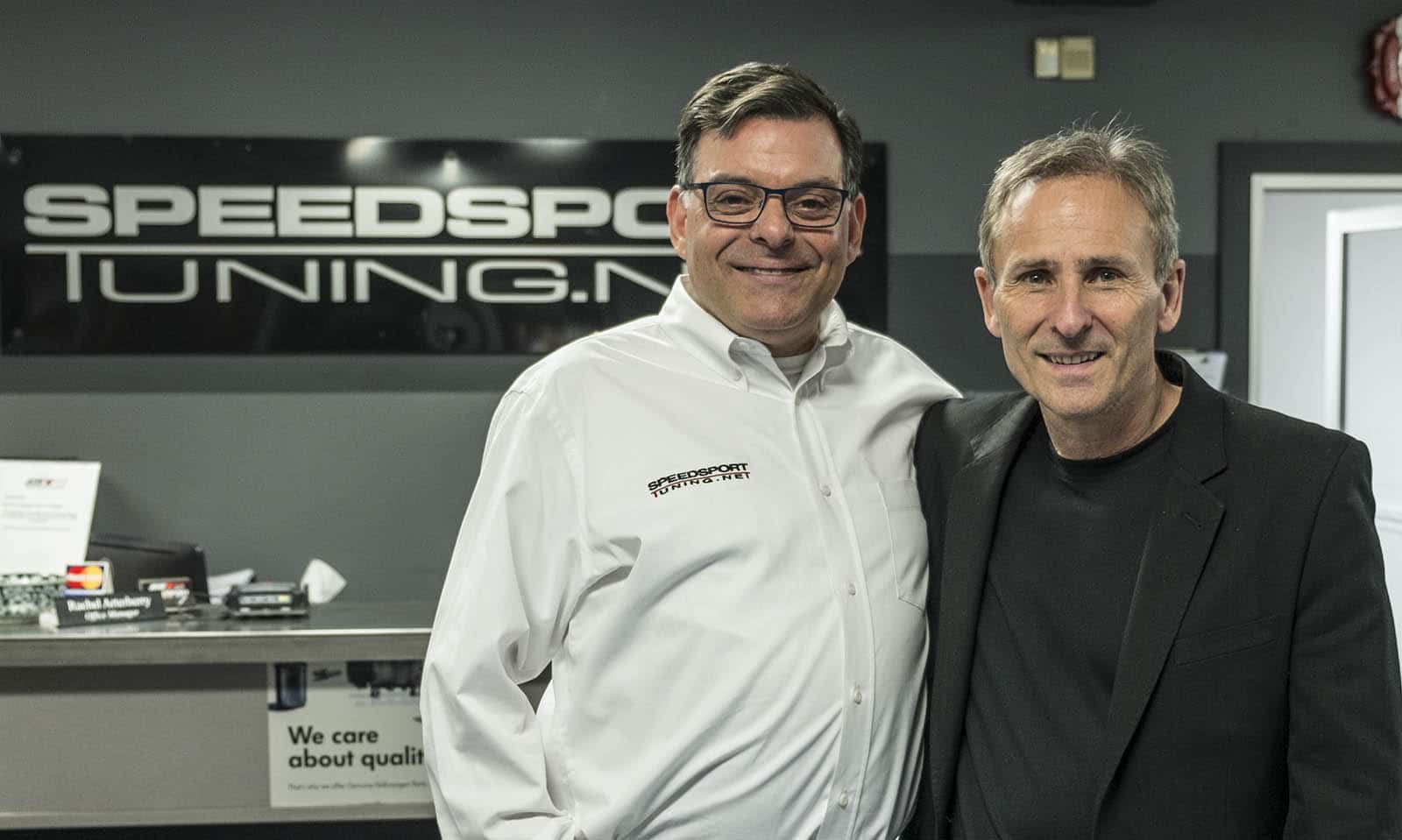 Porsche factory driver and racing icon David Murry was the guest of honor at Speedsport Tuning on Tuesday, February 21. (Photo above of Speedsport Tuning founder Spencer Cox and Porsche factory racer David Murry.) Speedsport Tuning held the event to host the Porsche Club of America's Connecticut Valley Region Chapter. Before the main event, the hundreds of attendees were treated to a gourmet buffet and tours of Speedsport's immaculate facilities. The guests were able to interact with Speedsport's department heads and get up-close and personal with some truly phenomenal machinery on display.
"These guys really know how to throw an event," said Robert, one of the many excited guests. "I've never seen a Porsche RSK in person before. And the race shop! All those Cup cars in one place. Wow." The Vintage [...]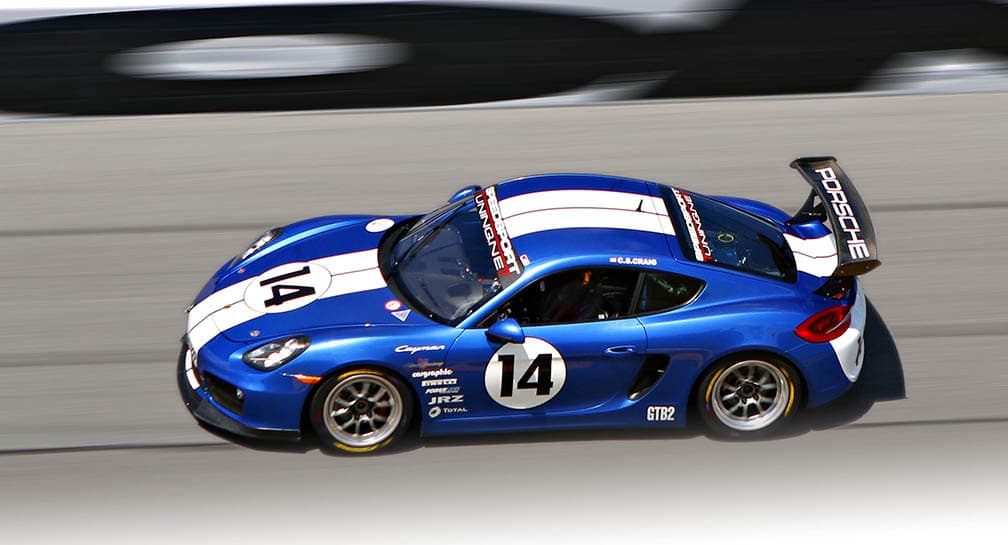 At the season-ending Daytona PCA race weekend, Speedsport Tuning clients feasted on the asphalt and the podium.
Jack McCarthy won the national GTB3 Championship and set a new lap record at Daytona in his Speedsport-built Cayman.
Charlie Craig won the GTB2 Championship in his rookie season! Charlie also received his first Worker's Choice Award at Daytona. (Photo above of Charlie Craig at speed on the Daytona banking in his Speedsport Tuning-prepared, championship-winning Cayman!)
Speedsport Tuning founder Spencer Cox won both of his races and clinched the GTC4 National Championship in his GT3 Cup.
Carlos Gomez set a new GTB1 lap record in his Axis of Oversteer sponsored Cayman.
Monticello Motor Club President Ari Straus won both sprints and set a new lap record in his F-Class Boxster. If that wasn't [...]