Porsche Competition Tech Inspection
Porsche Club and other organized track groups typically require proof of a tech inspection prior to competing in a Driver's Education (D.E.) event. At Speedsport Tuning, we conduct the inspection and fill out the form for our customers to insure your car is ready and safe to be on track.
Are you a PCA member? We've been proud supporters of regional Porsche Club Chapters for longer than we can remember, and Spencer is a former CVR Chief Instructor. We've hosted Tech Tactics, monthly meetings and special events. And if you attend a major East Coast club race, you'll find our set-up and crew in the paddock, helping our clients get their best results. Not a member? Join up to see what you've been missing.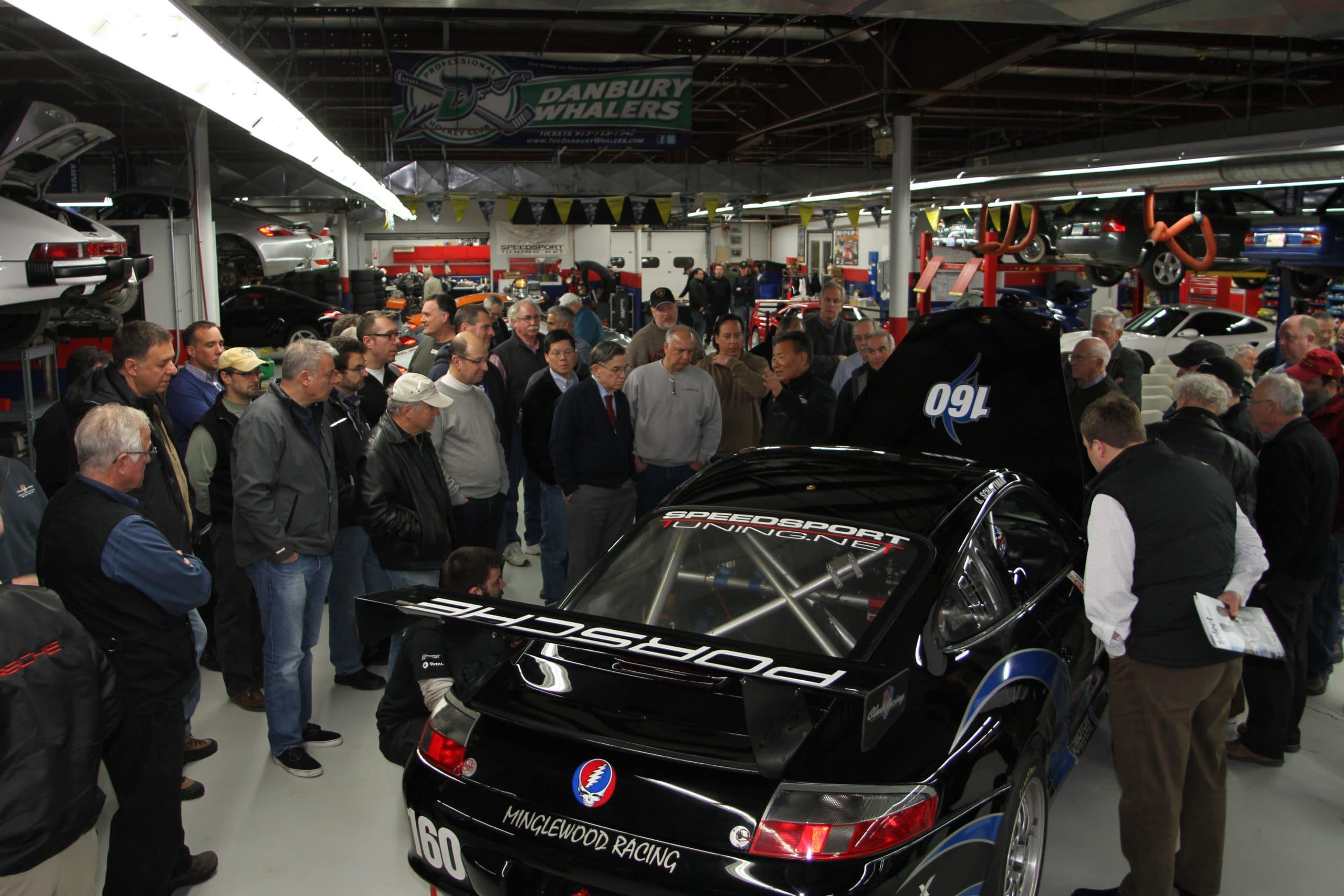 Contact us at 203 730-0311 for all your Porsche Competition and Trackside needs.