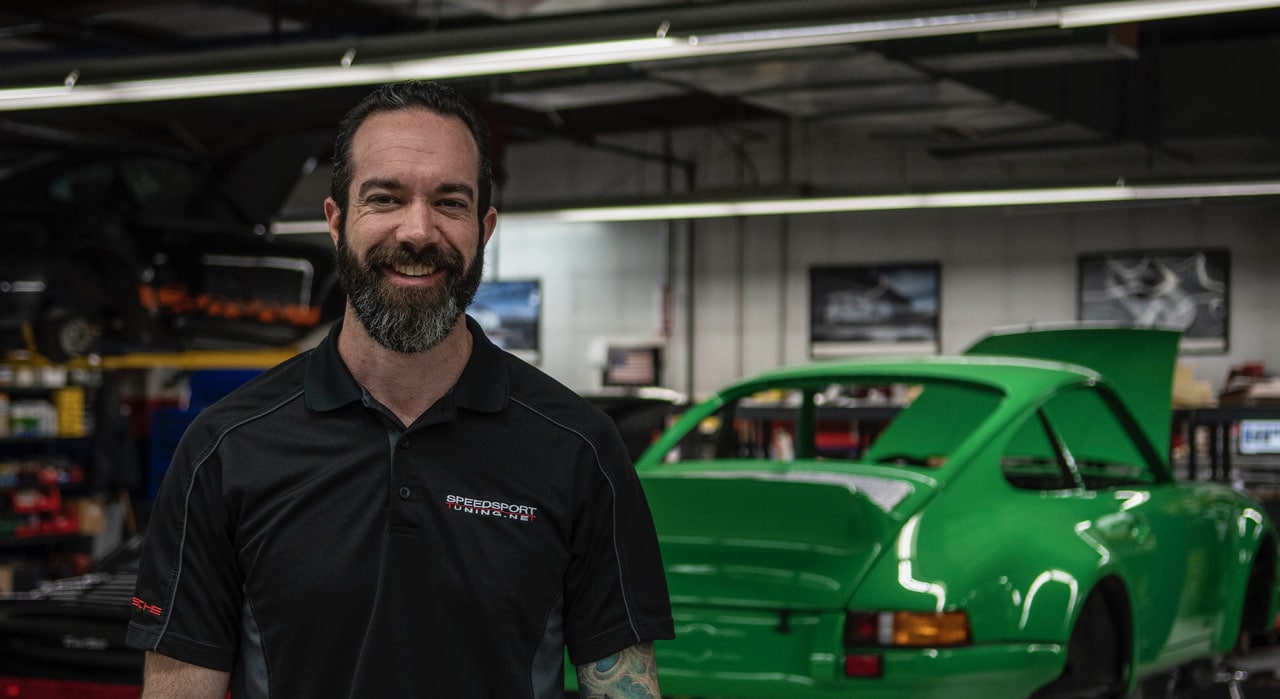 Speedsport Tuning began life 30 years ago as a small Porsche performance shop owned by Larry Prentiss in Norwalk, Connecticut. The shop had a good reputation and eventually attracted Porsche technician Spencer Cox. After working for Larry for a couple of years, Spencer purchased the business, fully embracing local enthusiasts and the burgeoning Porsche Club Racing scene. With steady growth, the business outgrew its location and moved to Danbury in 2005 and then to its current 32,000 square foot location in 2010.
While Speedsport's reputation in the Porsche world continued to grow, their clients often asked the shop to handle the service and maintenance on their non-Porsche vehicles as well. SST Auto was formed as a sister company to specialize on non-Porsche European cars including Audi, BMW, Mercedes-Benz, Mini, VW, Aston Martin, Bentley, Lamborghini, Land Rover, Maserati, Jaguar, Alfa Romeo, Fiat and Lotus.
Additional award-winning factory-trained technicians were brought onboard to service this fast-expanding market. As Speedsport/SST's capabilities grew, their reputation expanded as well.

In 2015, Spencer hired Bryan Lagas to join the Speedsport/SST management team. Bryan came from running his own successful European service facility in Colorado. Initially running the Speedsport/SST Porsche Steet and Vintage service departments, Bryan soon took over the position of General Manager. In 2019, as he was facing serious health issues, Spencer looking to secure the future viability of the business and his staff, sold the company to Bryan, knowing that Bryan shared his vision and dedication to customer service. Spencer passed away in November, 2019, leaving a massive void but knowing the business was in capable hands.
Bryan's commitment to the business, and to Speedsport/SST's clients, has been evident from the start. He has invested in new technology and training to keep his technicians at the forefront of the automotive service world, while bringing on additional staff to better serve the needs of clients, both old and new. The entire team at Speedsport Tuning and SST Auto look forward to continuing to build on the past, while embracing the future.