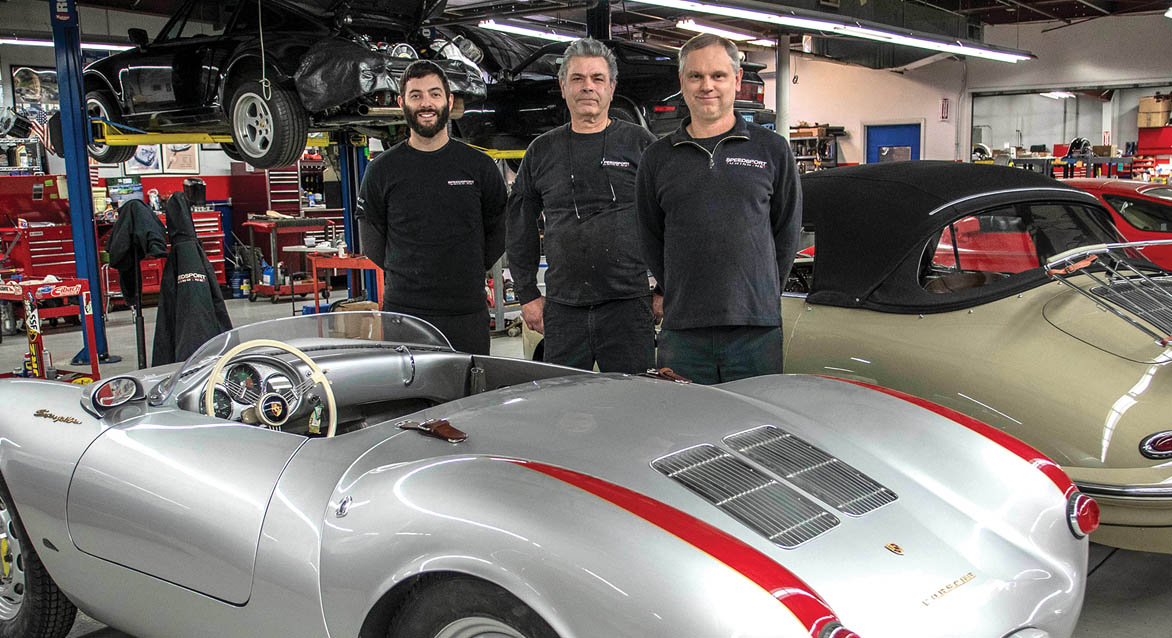 Matt Rosati
Vintage Engine Specialist
Matt joined Speedsport Tuning's Vintage Department in 2014 after five years of technical auto industry experience. Matt has a degree in Business and graduated Valedictorian of class in technical school. Matt also studied high-performance powertrains, chassis fabrication, and is a skilled mig/tig welder.
At Speedsport, Matt and is able to put his fabrication skills to work on his daily basis. He has become an invaluable assistant to Jeff Adams and works closely with Jeff on rare 4-cam, air-cooled Porsche engines.
His favorite car? He can't pick just one!
Ed Lipski
Vintage Porsche Technician
Ed is a longtime Porsche mechanic who has worked for numerous independent facilities. Ed is an excellent fabricator and troubleshooter and enjoys bringing vintage cars back to perfect running order.
His favorite car? Any 356
Jeff Adams
Vintage Service Foreman and Lead Technician
Jeff Adams has been working on vintage Porsches since high school in 1987, and received his Bachelors Degree in Business Management from the University of Connecticut. Before joining Speedsport Tuning in 2009, Jeff worked in other independent shops and was a lead technician at a large Porsche dealership during Porsche's transition from air-cooled to water-cooled 911s (993 to 996).
Jeff is one of a handful of Porsche technicians in North America who can rebuild rare Porsche 4-cam engines. Jeff apprenticed alongside first-generation 356 dealer Gerry McCarthy who taught him the intricacies of early Porsches including all aspects of chassis work and the fine art of building air-cooled engines. Today, Jeff's reputation is known throughout the Porsche collector world and his talents are highly sought after. Vintage Porsche owners across the US send their cars to Speedsport due in no small part to Jeff's skill and expertise. Often parts are no longer available for some of these rare cars and Jeff has developed a network of fabricators, craftsmen and suppliers who can reproduce the original parts.
Jeff is also a Porsche enthusiast, having owned and daily-driven numerous air-cooled Porsches himself, ranging from early 356s to later model 911s.
His favorite car? Porsche RS60 Spyder
Contact Us at 203 730-0311 for all your vintage Porsche needs.