Vintage Porsche Service and Repair in Danbury, CT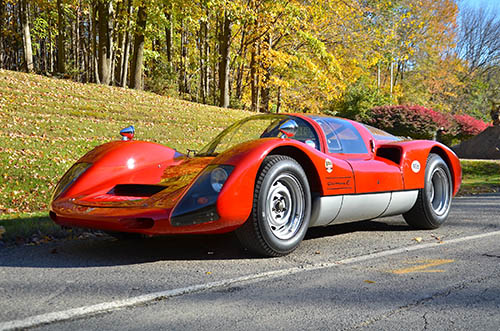 Speedsport Tuning was built out of a love for air-cooled Porsches. Founder Spencer Cox cut his teeth on his dad's 1965 356 and would keep that car running perfectly for decades to come. Spencer passed away in late 2019, but he always made sure air-cooled Porsches were a priority in the shop and built a team of seasoned experts to care for them.
Today, owners of rare and air-cooled Porsches from across the country rely on Speedsport Tuning's unmatched expertise. Outfitted with unique tools for special applications, our seasoned vintage department techs work on cars that would make most enthusiasts drool. On a typical day you might find a concours-winning Carrera Speedster and an original 718 RSK parked next to a 356 Outlaw wearing a fresh patina of road grime from a multi-day road race.
Not all of the vehicles we care for our one-of-a kind. But we treat every one with the same uncompromising attention to detail that discerning owners expect. We think of our vintage Porsche department as the perfect blend of hand craftsmanship and modern technology to keep your classic Porsche running as if it just rolled out of the factory.
Areas We Service
Located in Danbury CT, we service the following CT and NY communities: Danbury, Bethel, Newtown, West Redding, Redding, Ridgefield, Brewster, New Fairfield, Brookfield, Wilton, Carmel, North Salem, South Salem, Bedford and surrounding areas.
Need a Ride?
Drop off your car and we'll give you a ride to your home, work or the Danbury Mall. And pick you back up when your repairs are complete.