2021 Winter Sebring Racing Recap
2021 track season kicks off with Florida podiums!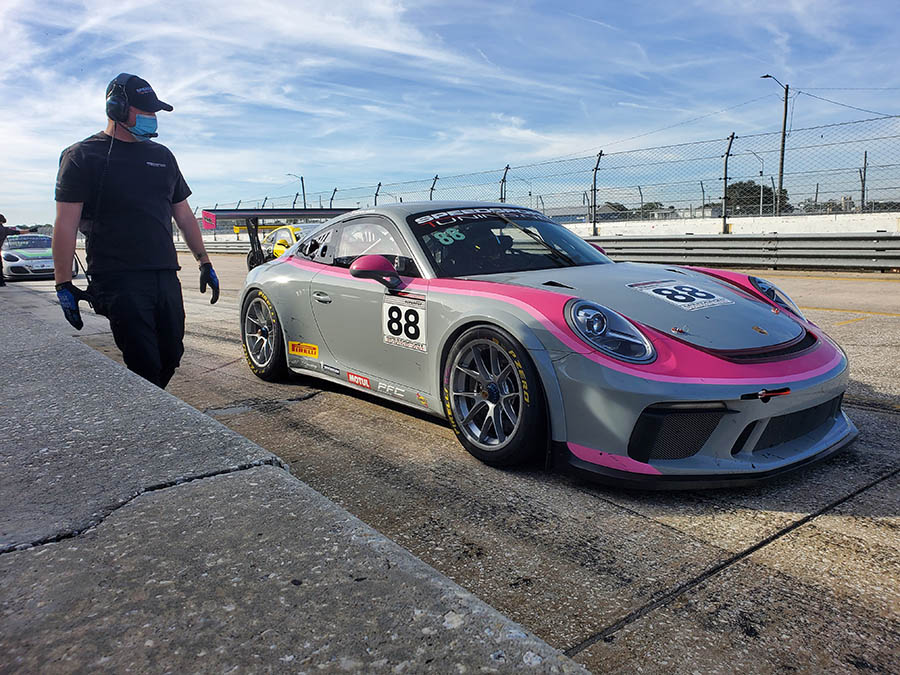 As usual, our track season kicked off at Sebring with four events beginning with PBOC at the end of January through International GT in late February. In addition to our own SpeedSport Tuning clients, we collaborated with Monticello Motor Club and provided support for their members as well. We've had a trusted partnership with MMC since their early days and we look forward to another fantastic season working with their members and staff.
The annual 48 Hours of Sebring PCA event started even earlier for us as we began the week with our good friends at David Murry Track Days. And of course there was rain…because…Sebring. Dave Kuchrawy, Andrew Marks and Gene Raymondi all raced under our awning and got tons of track time. In the PCA race weekend, Dave finished 5th in race one, 4th in race two and then had to retire early in the enduro. These results are even more impressive considering this was his first time in a Cup car at Sebring!
Andrew Marks finished 4th, 3rd and 3rd in the three races in his brand new GT3 Cup. His two podiums included a fantastic drive in the mixed conditions of the enduro, with the weather requiring a tire change mid-race. Hats off to the SpeedSport crew for getting him back out quickly and to Andrew for a heck of a drive!
We could not have asked for a better finish to our month at Sebring as we entered the International GT weekend. We brought four 991.2 GT3 Cup cars to compete in the hotly contested GT4.0 class of the Mission Foods GT3 Challenge. After starting off a little rough with an on-track incident, we were able to keep our drivers on track and grabbed the podium in all three races. Jason McCarthy took second place in the first sprint race, and the win in the second sprint.
In the 70 minute enduro finale on Sunday, our clients and crew really shined. Jason McCarthy took the win, David Kuchrawy took second, and Nicholas Groombridge grabbed third for a SpeedSport Tuning podium sweep! There are some big smiles behind those masks in the photo above. Congratulations to the entire team.