European Automotive Maintenance, Repair & Services in Danbury, CT
With over 30 years of experience on all models of Porsche, Audi, Volkswagen, BMW, Mini and Mercedes-Benz, our factory-trained technicians at SST Auto are the most qualified in the business. Manufacturer maintenance schedules and components are always used—with the same tools and electronic equipment that the dealer has—to ensure proper operation and safety.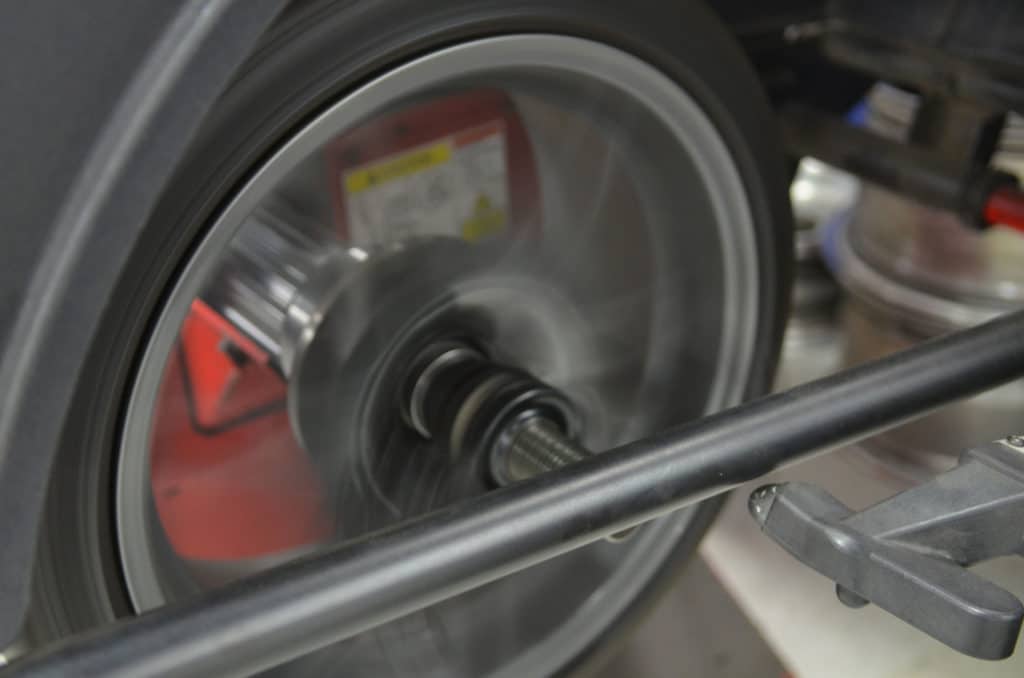 SST offers a complete range of vehicle repair services and scheduled maintenance to keep your vehicle running smoothly, even after the factory warranty expires. But even if your car is still covered by the original warranty, SST Auto can provide all the maintenance service your European vehicle needs…at affordable prices.
We carry original equipment and the top brands in aftermarket products. SST is an authorized dealer for Active Autowerkes, REVO Technik, Softronic, PennGrade Oil, Total Oil, JRZ, Unitronic, ECS Tuning, and AiM just to name a few. We are also an authorized Bosch Service Center. Whether you're looking for a simple ECU reflash, or a complete engine or suspension upgrade solution, we can recommend and install the proper parts you need to create your perfect vehicle. Our staff is trained in all aspects of the products we sell, so we can match you with exactly what you need and support you after the sale.
Areas We Service with Expert European Auto Service & Repair
Located in Danbury CT, we service the following CT and NY communities: Danbury, Bethel, Newtown, West Redding, Redding, Ridgefield, Brewster, New Fairfield, Brookfield, Wilton, Carmel, North Salem, South Salem, Bedford and surrounding areas.
Need a ride?
Drop off your car and we'll give you a ride to your home, work or the Danbury Mall. And pick you back up when your repairs are complete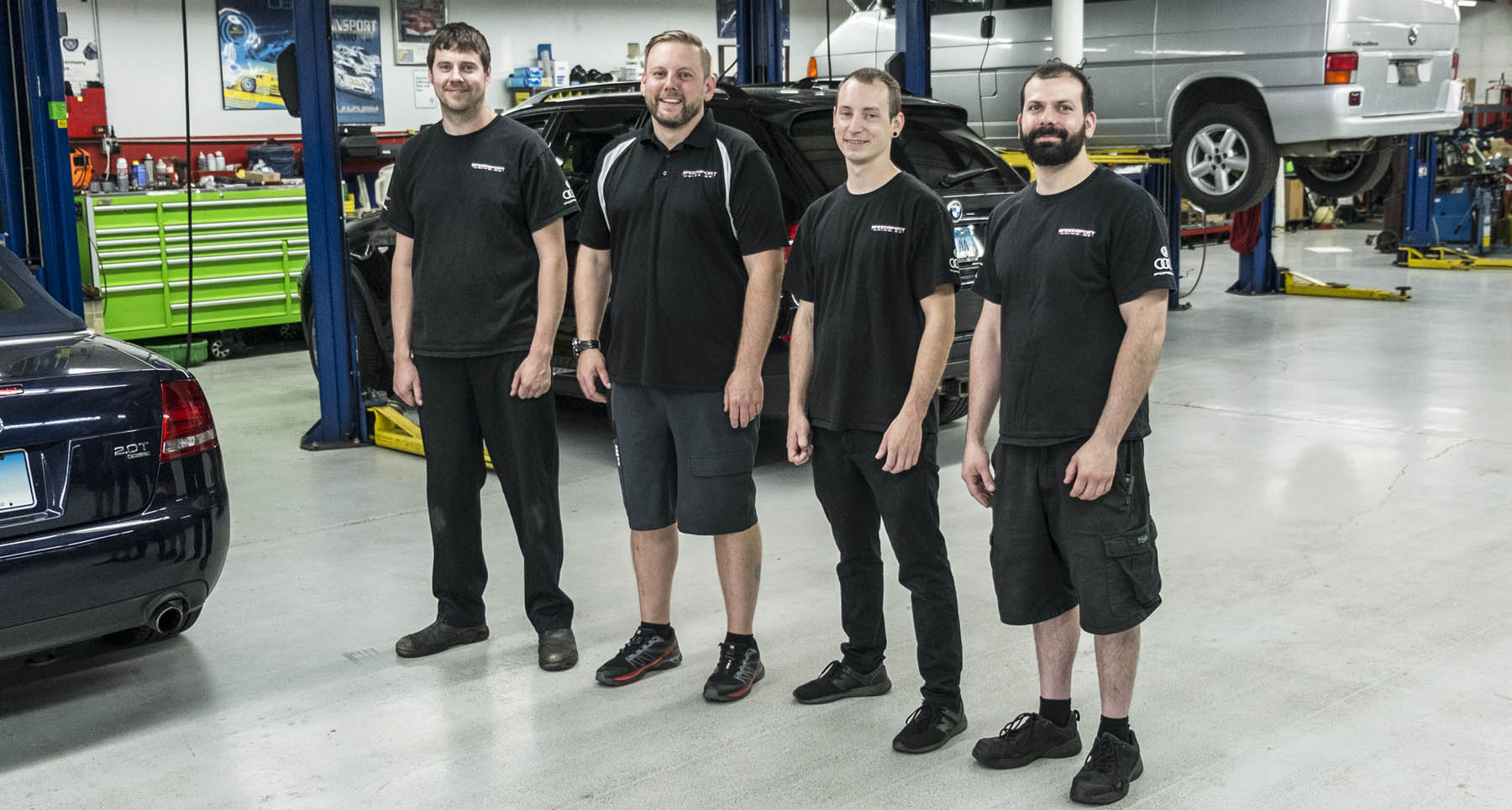 Brett O'Dell
European Technician
Brett joined the SST Auto team in 2015 after eight-years as a technician at a top Porsche dealership. Brett received his automotive training and certification at Porter & Chester Institute before going on to specialize in European automotive repair and service. As a top technician, Brett achieved his Porsche factory certification, but also has expertise in most European brands. He enjoys the diagnostic process and the satisfaction of getting a customer's car back in perfect running order.
His favorite car? Porsche GT2
Chris Saharek
European Service Manager
Chris has worked for SST Auto for five years. Chris has an extensive technical background that gives him an exceptional ability to understand complex issues and communicate with customers. Chris graduated from the Wyoming Technical Institute, earning his degree in Applied Science. He also attended the prestigious Audi Academy, graduating at the top of his class.
Chris has worked exclusively with top European automotive brands since 2001, achieving special certification on the following models: Audi A8, Audi R8, and Lotus Elise. He is also Audi Master Guild certified and achieved Audi's Diagnostic Technician Certification in 2010.
His favorite car? There are too many to list.
Dan Powers
European Technician
The newest member of the SST European repair staff, Dan has been an auto technician since the age of 17. Dan graduated from Wyoming Technical Institute in 2011 specializing in high performance. He attended the BMW STEP program in Phoenix AZ, graduating as a Level 1 Master Technician in 2012.
Before joining SST Auto, Dan worked at two prestigious BMW dealerships from 2012 to 2018, Dan is certified in BMW Motorsport, BMW hybrid, BMW I3 full electric vehicle, BMW diesel and BMW advanced diagnostics.
His favorite car? 1988 BMW M5, (formerly) the world's fastest sedan.
Mike Sabia
European Technician
Mike joined SST Auto in 2015 after 11 years at an Audi dealership. Mike is one of North America's top Audi Master Technicians and he has the awards to prove it. After receiving a degree in Mechanical Engineering, Mike went on to achieve Audi Master Guild Certification, Audi Diagnostic Technician Certification, Audi High Voltage Hybrid Certification and Audi R8 Certification.
Mike has been a four-time top-three finisher in the Audi USA Twin Cup Challenge, including two first place finishes, and a four-time top-three finisher in the Audi International Twin Cup Challenge including two seriously impressive first places. In addition to his Audi expertise, Mike is also factory trained on both BMW and Mercedes-Benz vehicles.
His favorite car? 2017 Jeep Grand Cherokee Hellcat
Running out of garage space?
Ask us about storing your car for the in winter months.